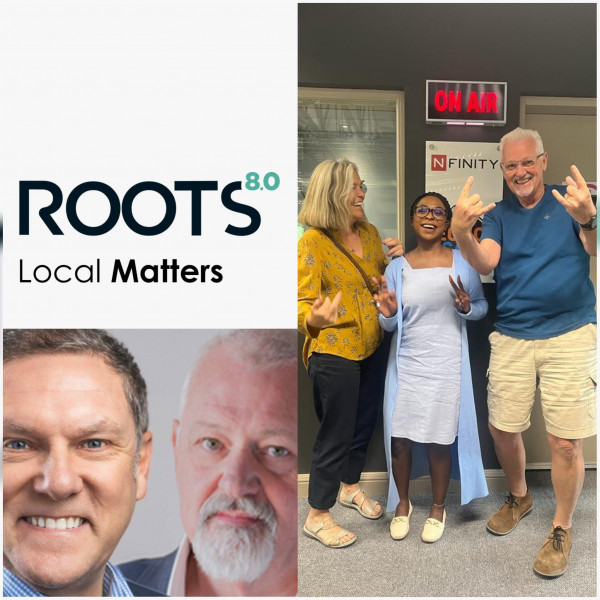 EP156: RDL. ARRRT. CHIRPS. ROOTS. - What's in research name?
This week on the Doc and Guru podcast we chat with Lynne Krog - Senior Research Strategist and Kamogelo Aphane - Corporate Affairs Manager at Spark Media about the release of their latest media and marketing database ROOTS 8.0

Under its various noms du rechercher ROOTS research has been conducted regularly since the '80s. The latest release ROOTS 8.0 dissects at a granular level the media consumption and retail behaviour of 97 communities across key economically active areas in South Africa.

23,000 interviews were conducted with people who receive a local community paper that is either delivered to the home, sold or bulk distributed, and the database delivers insights into the lives of over 9 million adults living in 3,9 million homes.

From Polokwane to Plett.

The increasingly problematic limitations of traditional F2F research, particularly under-reading at the top end of the market, have necessitated a new hybrid research methodology for ROOT 8.0. But as Lyn Krog puts it there has been "an evolution in the way we asked the questions – not an evolution in the questions themselves". So ROOTS 8.0 stacks very neatly on top of its predecessors in building a solid foundation for effective advertising and media planning in the retail landscape.

How has Covid19 changed the retail landscape?

On the eve of Black Friday is 'Deal Hunting' still a function of Have-not Households only?

And what is really happening in Phuzamaritzburg?

To find out, listen in to this episode of the #DocAndGuru podcast and find out how you can access agile and actionable insights from this important #OpenSource marketing and media database from Spark Media.
Let's keep talking!