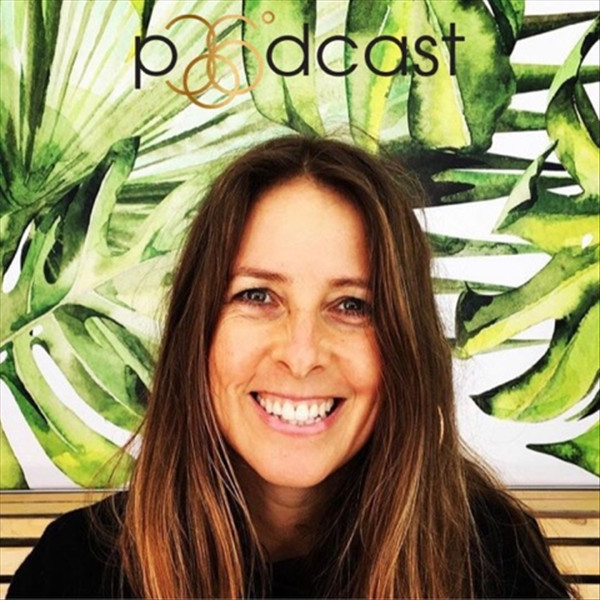 Adam Levy Turns His Imagination Into Reality - Episode #1
We have lift off!
Launching directly from Cape Town, South Africa, welcome to The 360 degrees human Podcast – a holistic loudspeaker that's normalising what it means to live into your WHOLE-BEING.
I'm Gina Levy, founder of 360 degrees human, and your podcast host.
Each episode, is a holistic masterclass explored through natural conversation & storytelling, that intends to un-condition and re-educate, inspire and empower. Here, you'll meet my network of paradigm-shifting life-champions & human-preneurs, movement magicians & mind-maestros, wellbeing coaches & spiritual wizards, soul-food farmers & nature-wonderers – who'll make it easy for you to integrate 'whole-ism' into your daily life so you can live whole – and 'happily ever now'!
Introducing Episode #1 is my debut guest - and brother extraordunaire - Adam Levy.
That's right, we're born from the same gene pool, have much in common, and share a similar outlook on life, but that's all an aside, because his place here is earned.
He's a visionary and trailblazer extraordinaire, who's courage, passion, conviction, and all round sense of humanity, makes this 'out the blocks' interview, a stellar start!
Often called the Pied Piper, and the unofficial mayor of 'Braamies' * (the Southern Tip's' SOHO), Adam's inspiring tale of law graduate turned urban regenerator and cultural reformer, single-handedly put Johannesburg back on the map, and attracted global attention from the likes of The New York Times, CNN, The BBC, Wallpaper magazine, and many more…
But Adam's story is much bigger than good headlines. It's more about people than property, impact than scale, and opportunity over profit. It's all about creating a home-base to generate inspiring world-class experiences for everybody to enjoy.
It's a roller-coaster ride of a conversation from Monopoly to PLAY, to purpose and self-belief, to lessons of endurance and digging deep during uncertain times, to what it means to live your best life.
Adam is a master story-teller. He is wise and he is real. Our conversation will inspire you to re-imagine your own world and the influence you can have on it.
Enjoy & Live Whole!
More about Adam here:
Website:
https://www.playbraamfontein.co.za/
Instagram: @playbraamfontein& @theplayground (market)
Facebook:
https://www.facebook.com/playbraamfontein/
LinkedIn:
https://www.linkedin.com/company/play-braamfontein/
More about 360 Degrees Human & Gina here:
Website:
https://360degreeshuman.com/
Instagram:
https://www.instagram.com/360.degreeshuman/